Last Modified on: 28 May, 2023
To edit the global header, open any page in the content editor. Click on the Website header from the left contents bar or simply click on the header from the main window.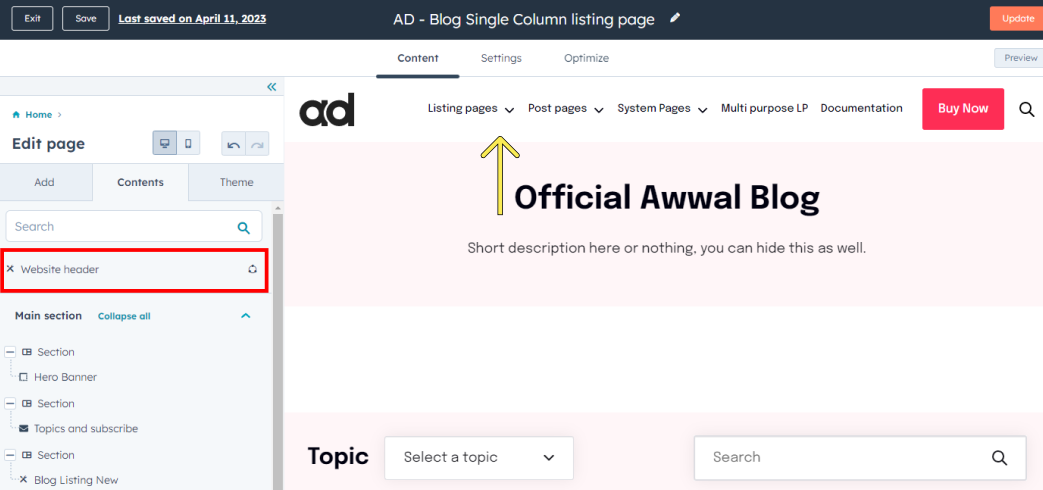 The header module is a global module, it is designed this way to keep the header consistent throughout the theme. Open the global content editor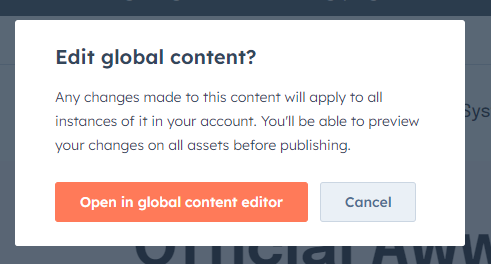 Switch to the Contents tab to see all the available options.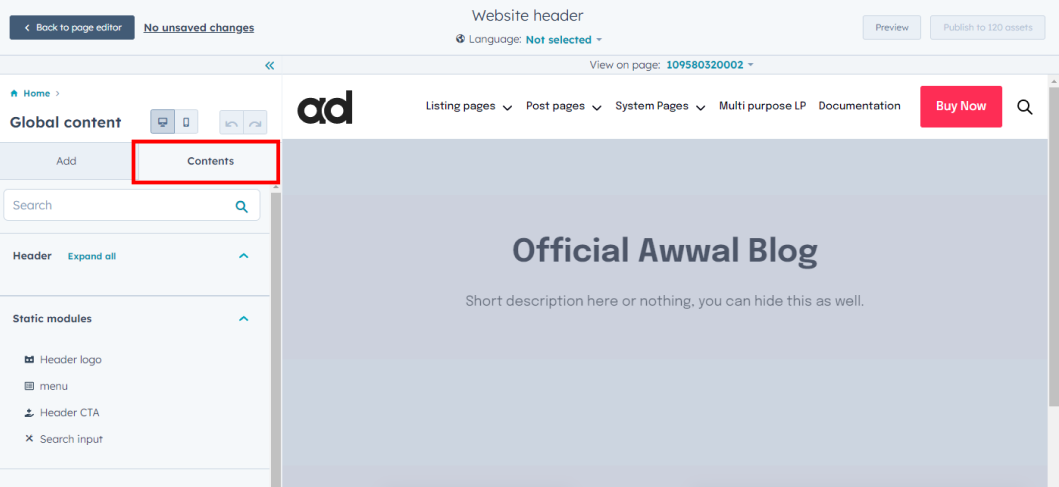 1. Updating the Logo
Click the Header logo option to upload your logo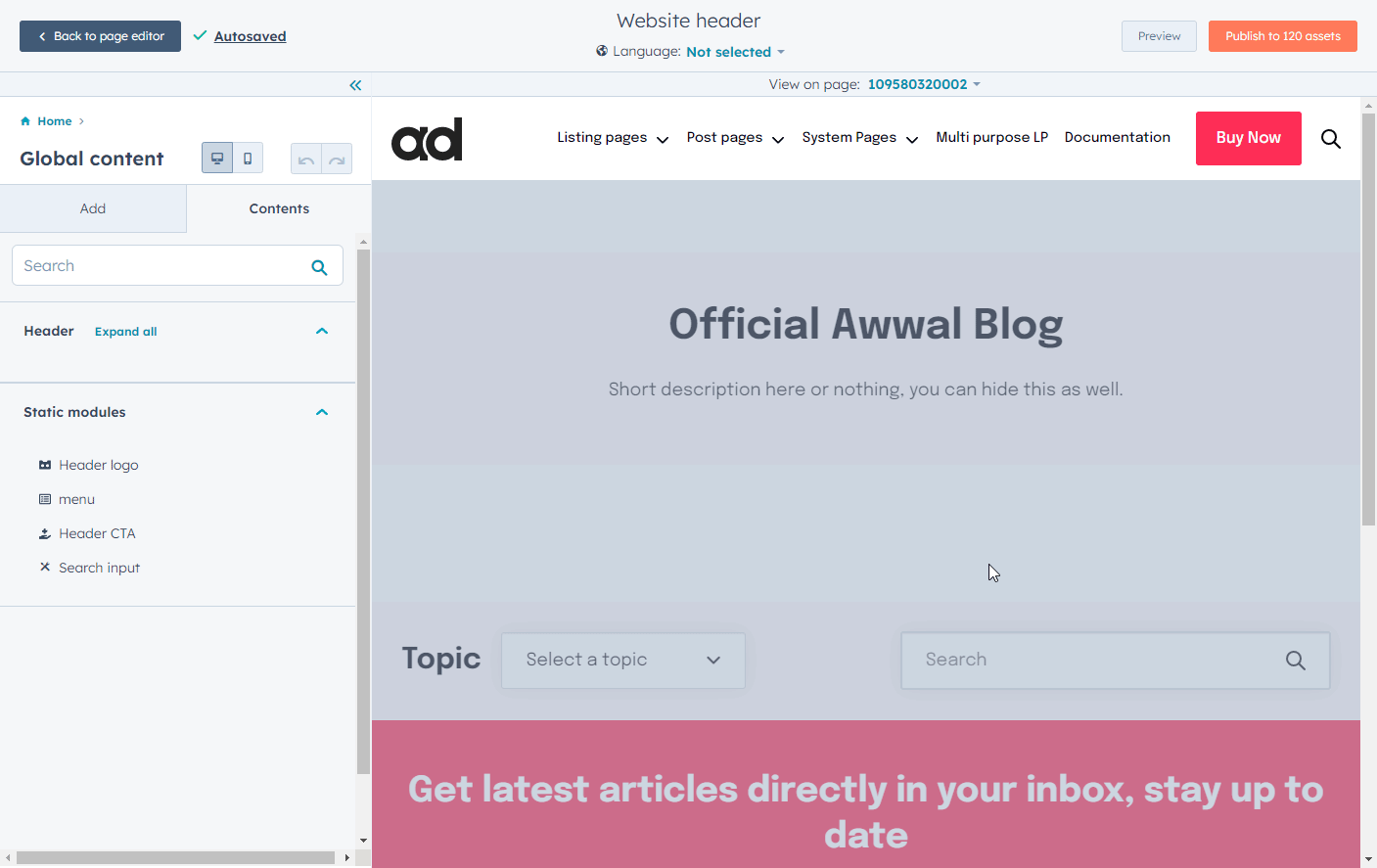 By default it should be fetch it from the branding but if you want to overwrite the logo and upload another one here you can also do that.
---
2. Updating the navigation menu
Click the Menu option and choose the main nav menu from the dropdown
If you don't have a menu created see this article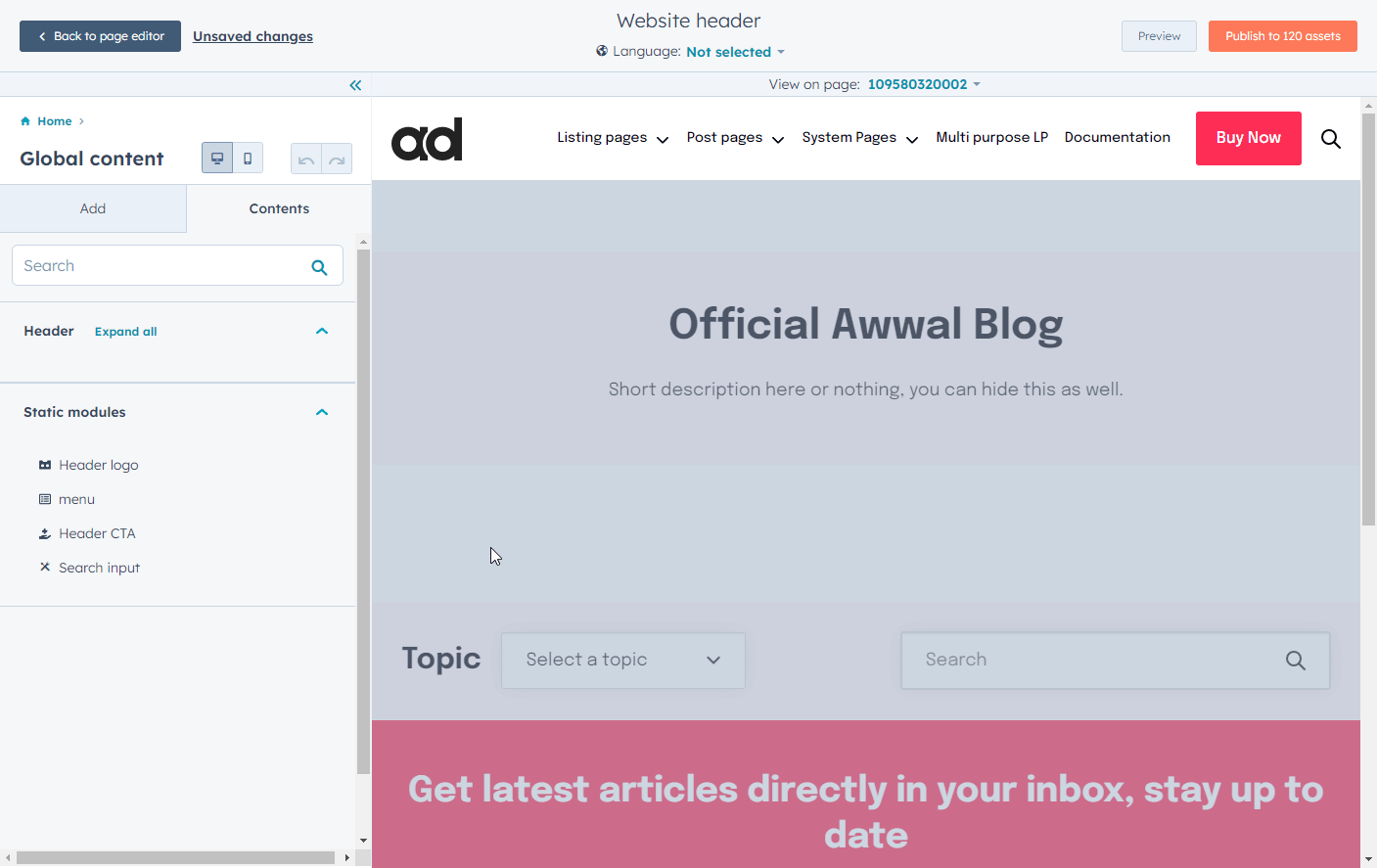 ---
3. Updating the Header CTA
Click the Header CTA to select a CTA for your header. You can also choose style from here. The Primary is a default button and the secondary is a bordered button.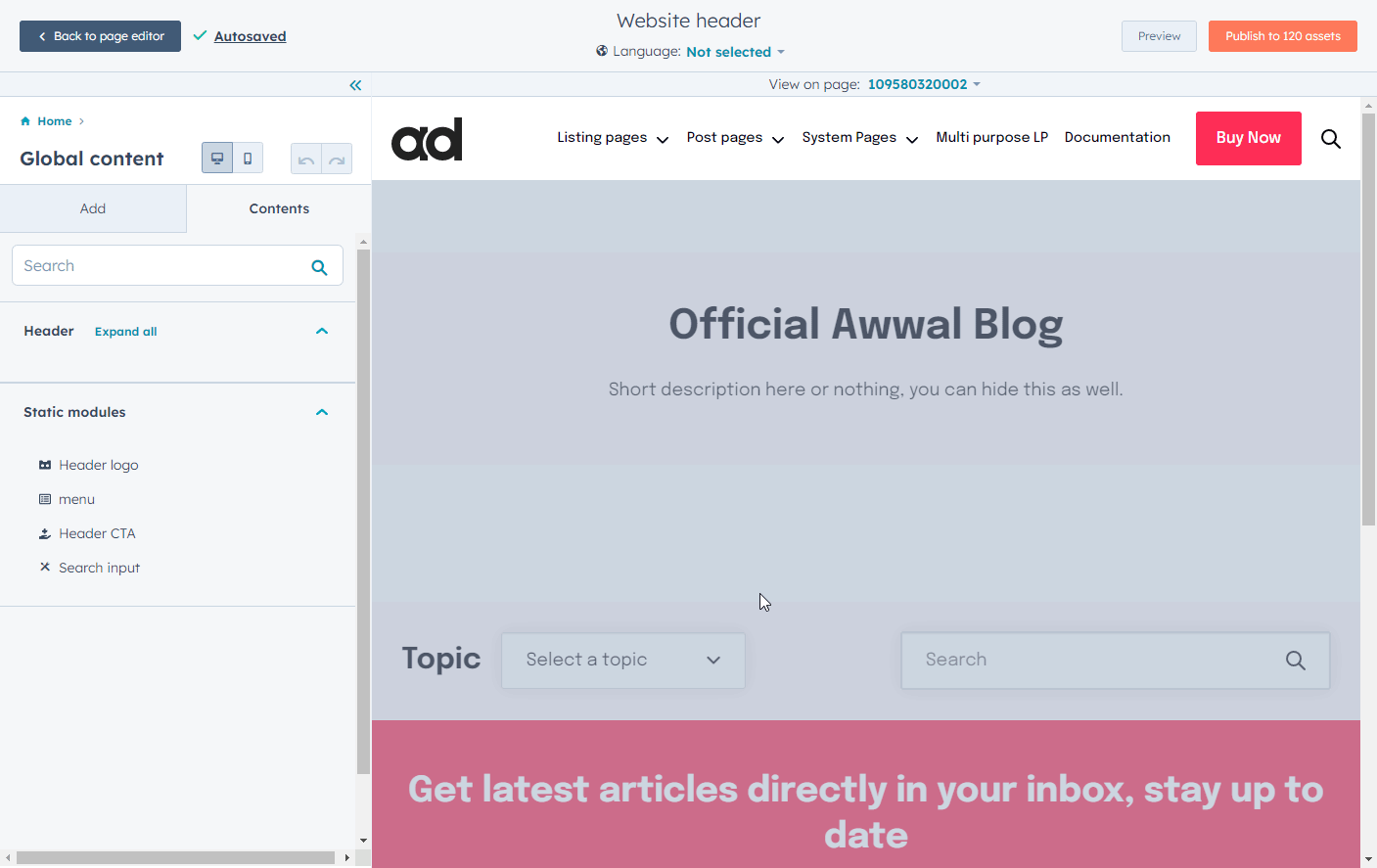 ---
4. Search modal
This area let's you control the text you see in the search modal. You can change the title and input text.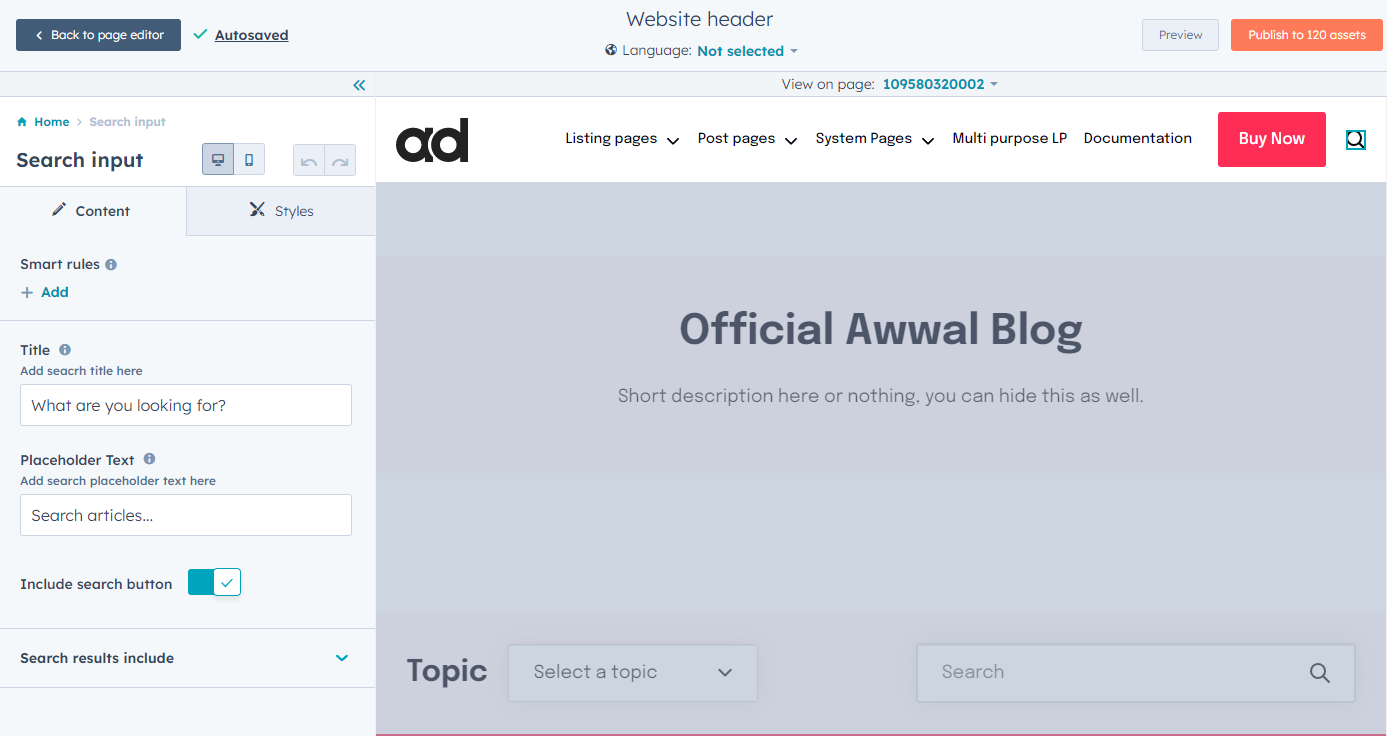 Publishing
Once you've made all the changes, simply slick the Publish Assets button right at the top and all your changes will be published.